Lorraine Lipson told us about the developments of the special experience she had at Dubai airport last May, on her way to Nairobi and back.
Our readers surely remember those really special meetings our Australian congress participant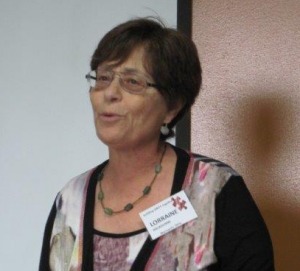 Lorraine Lipson had during her journey to Nairobi. We have been asked whether we know about the final outcome of the story of the young Kenyan woman who had been abused and robbed and whom Lorraine met at the Dubai airport and tried to help her find a job by looking up some contacts for her.
Recently, Lorraine has received some news from her via WhatsApp that she has forwarded to us as well to update us. "I received a beautiful New Year's message from her. She says she'll never forget what I did for her at the Dubai airport. She says she now has work even if it is poorly paid and she can support her family. Her 10 year old son can now go to school where he is a top student."
She also writes: "So even though the promise from the American entrepreneur did not come to fruition God has provided what was needed for this family. It was providence too that I actually saw her message on WhatsApp because I don't regularly use it but from now it is a really good way to share."
Thank you, Lorraine, for this update: many of us have kept that young Kenyan woman you met in Dubai in their heart!