The testimony of Lucas Longhi, a young Argentinean member of the EoC, who accompanied one of his employees in his struggle to overcome gambling addiction
by Carolina Carbonell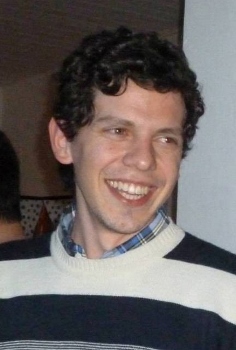 While the "Slotmob" campaign is extending in Italy, calling on citizens to defend the "good game" and combat gamble dependence and poverty resulting from it, Lucas Longhi, the young Argentinean director of an EoC company managing bars has engaged in a one-on-one operation, entering "in the game" for one of his workers:
"Like every day, I left home early and accompanied my wife to take the bus before going to one of the bars that I manage. Upon my arrival, I noticed that one of the employees had not come: I began to do his work together with the others, and I left my own tasks for later.
The young man in question had already been absent from work at other times: I suspected that he often went to the local casino, so I went there to look for him. Along the way I was wondering what the right words would be to address him, searching for the sensitivity and wisdom needed. I did not know what his reaction would be. As soon as I entered, I found him, seated in front of a slot machine and concentrating on the game. I approached him slowly and I greeted him. His first words were: 'I need help, Lucas, I'm not well.' I replied: 'Don't worry; we will get over this together.'
In that precise moment he made a decision to quit gamble. We went on to take the necessary steps for self-exclusion (a system that prohibits entry to the casino on one's own request). He was embarrassed and in pain for not having managed to overcome this bad habit of his alone. I was trying to be careful with words so as not to make him feel even worse. When we finished the procedure I invited him for coffee to chat quietly and share the most precious thing businesses have: the human relationships that they generate.
From that moment a difficult journey began for him. Gamble, like any other addiction, requires enormous efforts to get out of it. I felt that I had to do more, bringing my resourcefulness into play. For two months I called him every morning before start of work, and I visited him every evening as he was leaving when his shift was over, to make sure he did not go to the casino.
It went on like this for about four months. One day he missed work again, but this time I did not go looking for him at the casino. He himself told me all about it the next day. Once again, my creativity was put to the test. So we went to the casino together, we renewed his self-exclusion for another time period and I also asked it for myself stating that I too went there a few times at night and did not want to do it anymore. We also went to a psychologist who supplied him with some sessions of therapy.
I do not know if he still goes to therapy or not. I don't think you can easily quit these things from one day to the other. But the important thing is the relationship built because you cannot generate enough confidence to talk about these things if there isn't a close and true relationship at the base.
It's been a unique experience, difficult and painful for both. But I am grateful to have gone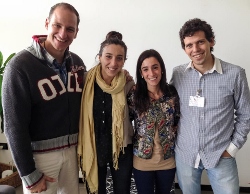 through it.
The fact of taking care of the people we meet along the journey of our company, people who give us the gift of relationship, their virtues and even their problems urges us not to stand still and not to solve problems with the logic of the market, but to be creative and create a new corporate logic."
If someone were to ask these people who build the EoC why they do business, why they create and lead companies, for sure they would answer: "not to accumulate goods, but to earn people".